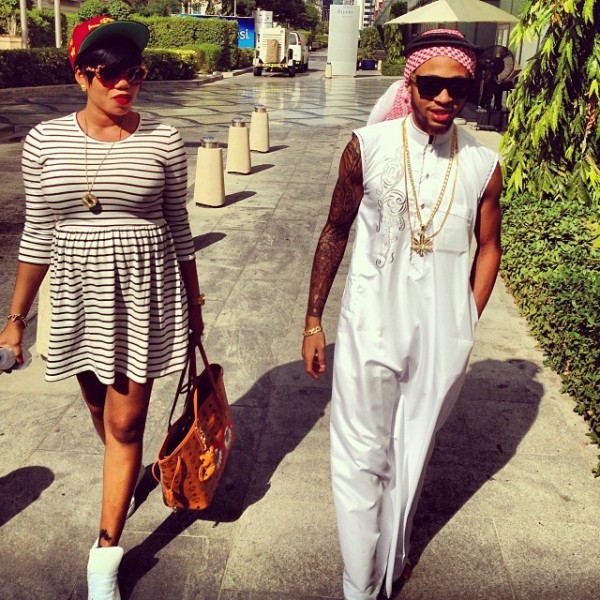 Just so you know, the couple welcomed their son last year and Toyin Lawani already has a 10-year-old daughter.
Celebrity stylist and fashion designer Toyin Lawani, 33 and her fiancé Lord Trigg, 21, are so serious about their affair.
As a matter of fact, Lord Trigg in
an interview with NET.ng
, disclosed that their wedding will be coming up soon.
'I'm not letting out details about the marriage yet, it's going to be a surprise, our relationship has been over 4 years now and it's been sweet all the way. What keeps us going is the heart, she's got a great heart and we truly love each other. And in 4 years, I've not had any other woman apart from her. My girl is beautiful, my girl is classy, my girl is everything I want, so why would I want another woman?'he said
This implies that they started dating 4 years ago when he was er, 17...oh wow, he should be calling her Áunty' not ''my girl'at all...#okbye!