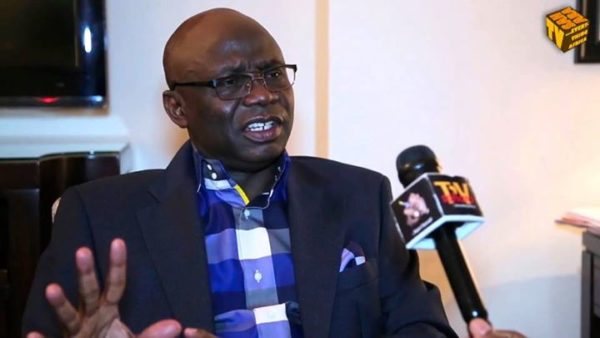 Pastor
Tunde Bakare
of
Latter Rain Assembly recently
collapsed during a lecture in Lagos and was subsequently rushed to
Reddington Hospital.
Bakare was said to have been speaking at "Renaissance Capital- 6th Annual Pan- African Investor Conference"
The cause of the collapse and his current state of health are currently unknown but
Sahara Reporters
broke the news. We wish him well.
Read Church's reaction below:
A statement on the Church's Facebook page reads:
"Pastor 'Tunde Bakare's Health: Situation Update"
"Thank you all for your outpouring of affection and concern through
calls, messages, and prayers.
"Please be assured that Pastor 'Tunde Bakare is hale, hearty and in
good spirits, though in need of rest.