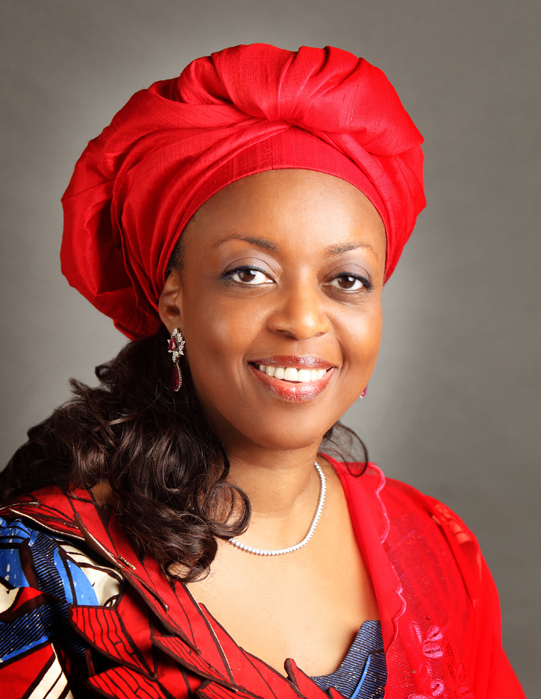 It is no news that the global fall in crude oil prices have dealt a huge blow in the Nigerian economy. It appears that the worse days may lie ahead, as the Federal Government on Tuesday declared that there was no end in sight with respect to the plunge.
According to reports from Punch, the Minister of Petroleum Resources, Mrs. Diezani Alison-Madueke, told participants at the 15th Nigeria Oil and Gas Conference in Abuja on Tuesday that the global fall in oil prices was last seen during the peak of the financial crisis in 2008.
She also noted that the 2008 plunge in crude oil prices was due to a weak global economy, strong dollar as well as an over supplied oil market, but stressed that the current plunge was different as there was limited visibility as to how it would evolve.
Alison-Madueke said, "Crude oil prices have dropped by 60 per cent from about $110 in June 2014 to $40 by January 2015. Brent is currently trading at between $50 and $60 per barrel and there is limited visibility as to how this will evolve going forward.
"Most analysts agree that as oil producers, we should brace for extended periods of lower prices and increased price volatility. The resultant effect is that companies are slashing capital spending in 2015 as a response to this dramatic collapse in oil prices.
"According to Wood Mackenzie, relative to 2014, a total of $120bn has been cut from the 2015 upstream budgets of some 116 countries. This can go up to as much as 40 per cent."
The minister said it was obvious that many oil producing countries, including Nigeria, were facing declining government revenues due to low oil prices, adding that this would pose challenges to funding of projects.
She stated that all accomplishments of the oil and gas sector were now been challenged by the current low price environment, which was characterised by dramatic revenue declines.
"This means that flexibility in capital expenditure and funding in general will be further constrained in 2015," the minister stated.
Alison-Madueke said the persistent depressed oil prices might limit industry scope to manoeuvre in growing long term production and reaching the target of four million barrels of oil per day.